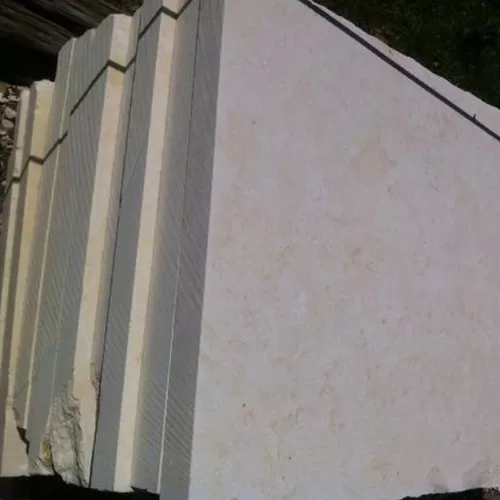 KK Ranch Stone & Gravel carries beautiful Austin Sawed Slabs. These limestone slabs come in on sheets around 4' long and 1 1/4" thick. These attractive slabs make great cap rocks or for use as mortar on top of concrete. 
Other uses include creating gorgeous mantels for outdoor fireplaces. These slabs can also be utilized in creating walkways and in making stunning outdoor patios. Retaining walls and garden steps may also be created using these versatile slabs. 
Austin Sawed Slabs are extremely durable and will bring beauty to your outdoor space for years to come. Let the experts at KK Ranch Stone & Gravel help you plan your next project to ensure it will be a thing of beauty for years to come.
The Benefits of Austin Sawed Slabs
Offers a Natural Look Blending Into Landscape
Durable
Low Maintenance 
Versatile In Use
Austin Sawed Slabs Can Be Used For
Stone Paths
Benches
Retaining Walls
Garden Stairs
Fireplaces
Mantles
Firepit Surrounds