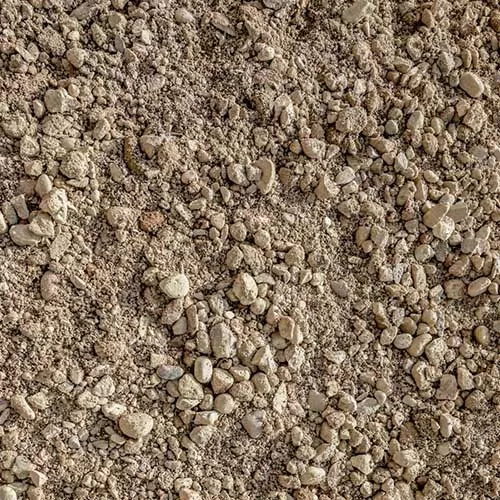 Road base is used as the foundation of a road and and for driveways for areas where installing asphalt is cost prohibitive. Our road base is made from crushed limestone and limestone dust which makes it interlock and compact better than round rock would. It packs down and gets hard within a few weeks. Limestone road base material is an economical choice for driveways and parking lots.
Road base is an ideal material to be used for driveways and requires little maintenance. If heavy rains move through the area, it is possible some of the driveway gravel will be washed away. When this happens, KK Ranch Stone & Gravel will be happy to bring over more driveway gravel to lay on top in order to maintain the integrity of your driveway. 
Our road base material can also be used under concrete slabs. KK Ranch offers the best gravel road base driveway materials for homes and businesses in Johnson County, Texas.
Because this type of gravel is mud-free, it provides a stable surface for both driving and walking. Road Base also resists washout better than other types of gravel which makes it perfect for steep driveways.
The Benefits of Using Road Base
Cost efficient foundation option
Interlocks and compounds better than rock
Packs down quickly, forming a hard surface
Does not crack easily
Allows repair of one small section versus repairing an entire section
Drains well 
Less vulnerable to elements
Do-it-yourself friendly - no forms or rebar required
Road Base Can Help
Road Construction 
Parking Areas
Foot Paths
Driving
Paving 
Drainage Solutions