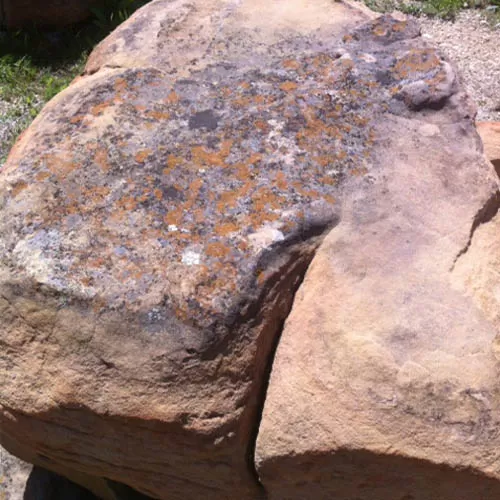 KK Ranch Stone & Gravel carries natural stone boulders that are extremely durable and come in a vast assortment of sizes, shapes, colors and origins. You will never find two identical boulders. Adding boulders to your projects will add character and charm to any landscape. 
At KK Ranch Stone & Gravel, we have Moss Rock Boulders, Sandstone Boulders, Sponge Rock Boulders, and Limestone Boulders. Boulders make visually appealing natural retaining walls. 
Many people think of adding flowers as finishing touches to gardens, but boulders are also a nice choice. They can add an artistic element to any landscape. You can also use boulders as fillers in areas that are hard to grow plants in.  
Boulders can also be used for a number of different reasons such as landscape edging, accents, water features, and barriers. Our boulders are ideal for use in residential, commercial, and municipal applications.
The Benefits of Boulders
Easy To Maintain 
Aesthetically Pleasing 
Stand Up To The Elements
Boulders Can Help
Add a Finishing Touch to Landscaping 
As A Decorative Space Filler
Add Curb Appeal 
Add Interest to Water Features
Create Retaining Walls