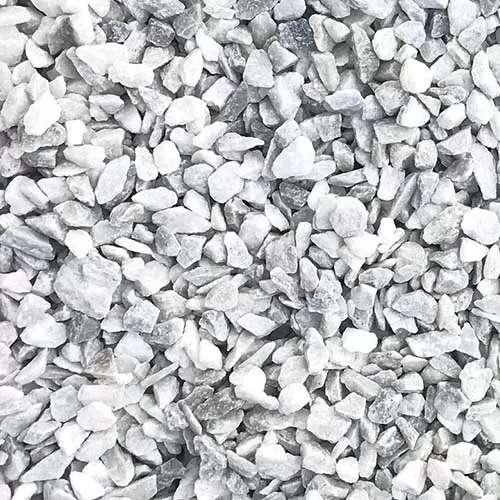 White Marble Rock (1-1½ inch) has multiple uses in outdoor landscape. It is most  commonly used for paths & walkways, lawn replacement, edging, gardening, and in water features. 
The beauty of White Marble Rock is also great for enhancing your landscape around trees, shrubs, flowerbeds, ponds and foundations. Marble Stone is one of the most durable natural stones making it a great choice for outdoor use.
Let KK Ranch Stone & Gravel help you choose the stone for your next project. 
The Benefits of White Marble Rock 
Extreme Durability
Heat Resistant 
Sleek in Appearance
White Marble Rock Can Help 
Create Visually Appealing Borders
Create Showstopping Flower Beds
White Marble Rock Can Be Used For 
Cactus Gardens 
Flower Bed Filler
Terrariums
Walkways 
Water Features